UArctic Congress 2018 is convening in the Cities of Oulu and Helsinki, Finland, on 3rd – 8th September 2018. Harbin Institute of Technology was accepted as a member of the University of the Arctic (UArctic) on September 3, 2018.
A total of 21 institutions/organizations applied to join the UArcitic, among which 15 are from the arctic countries, 6 are non-arctic countries. HIT is a successful applicant among four non-Arctic universities. After presentations by all representatives from the applicant institutions/organizations and following voting procedure, the President of UArctic Council announced that HIT, along with other successful applicants, joined the UArcitic.
Founded on 12th June 2001, the UArctic is a cooperative network of universities, colleges, research institutes and other organizations concerned with education and research in and about the north. Through cooperation in education, research and outreach, the UArctic enhances human capacity in the North, promote viable communities and sustainable economies, and forge global partnerships (https://www.uarctic.org/). Now the UArctic consisting more than 200 Arctic members and non-Arctic members.
Joining the UArcitic will strength the academic exchange and collaboration between HIT and other UArctic institutions and organizations, promote the arctic research and education, and facilitate the construction of Double-first class disciplines in HIT.
Professor Li Yifan, the deputy director and chief scientist of the International Joint Research Center for Arctic Environment and Ecosystem (IJRC-AEE), faculty members from the School of Environment, and representatives from other departments of HIT have participated the UArctic Congress 2018.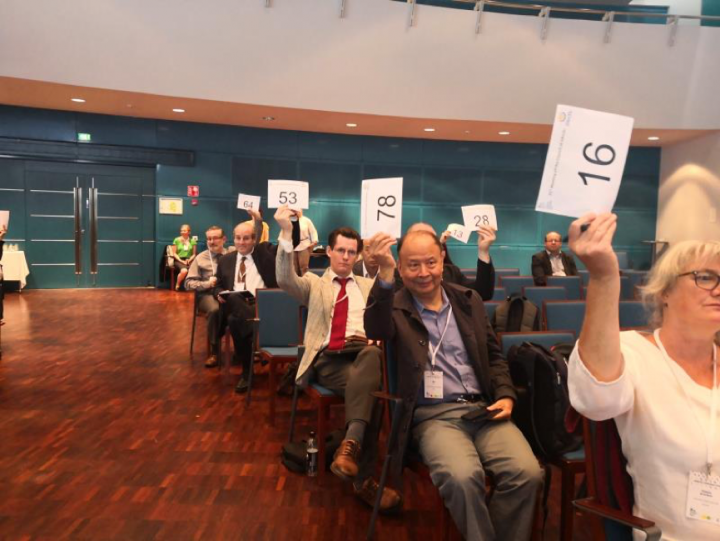 Voteing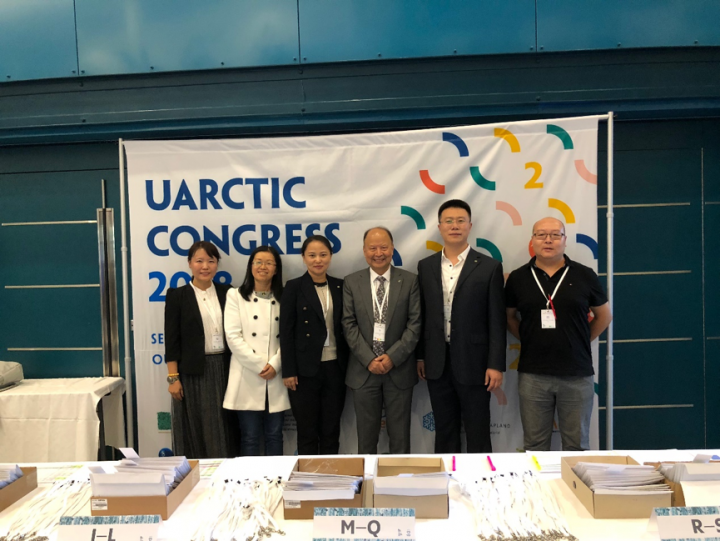 Delegation from HIT