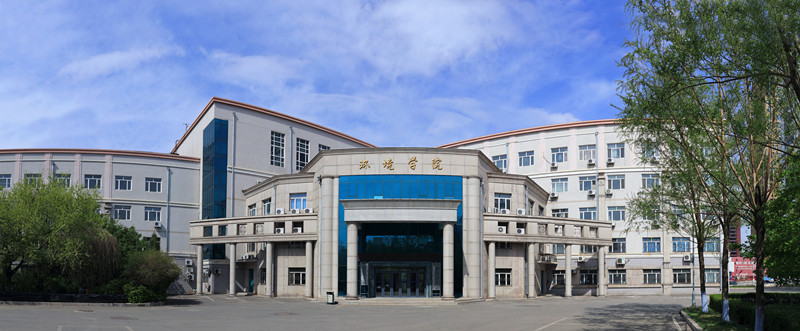 School of Environment (SOE) of Harbin Institute of Technology (HIT) boasts long history and splendid culture. Harbin Sino-Russia Engineering School, an early name of Harbin Institute of Technology, established Railway and Architecture Department, which providing Water Supply and Drainage Course from 1920. In 1925, Department of Railway and Architecture set up Water Supply and Drainage Teaching and Research Section. In 1950, the earliest Sanitary Engineering Program was launched and then it was developed into two majors, namely, Water Supply and Drainage as well as Heating and Ventilating in 1952. Bachelor program of Environmental Engineering was set up in 1986. School of Municipal and Environmental Engineering was established in 1996. HIT launched the School of Environment in September, 2016 and the new SOE has been restructured and established in 2017. Now School of Environment is an important base for cultivating high-level and innovative talents, carrying on scientific research and international academic exchanges in the field of ecology and environment.
During all the rounds of discipline ranking of Ministry of Education, Environmental Science and Engineering of HIT has entered the top list. In the fourth round evaluation, this program received A+ score and Municipal Engineering, an affiliated discipline of Civil Engineering, got A score. SOE is the only one enjoys State Key Laboratory, National Engineering Research Center, National Engineering Laboratory, National Innovation Research Group, International Base of Innovation and Foreign Intellectual Introduction, National International Cooperation Base, National Virtual Experiment Teaching Center and so on.
SOE has 126 employees and owns a high-level educational team that composed by 3 academicians of Chinese Academy of Engineering, 4 Cheung Kong Scholars, 4 Winners of National Science Fund for Distinguished Young Scholars and so on. SOE also boasts 3 innovative groups supported by Ministry of Education, National Natural Science Foundation and Ministry of Science and Technology separately. We have achieved fruitful results in discipline construction, talents cultivation, scientific research and international cooperation. SOE is moving forward toward a world-class school!